Miss Rosario was in class this morning. Lucy hesitated at the door but by the time I stepped in and stowed Lucy's replacement diapers Lucy was happily sitting at the breakfast table with cheerios, toast and juice. "Mama who?" I gave her a quick smack (kiss) on the head and off I went to start my day. So much better than tears!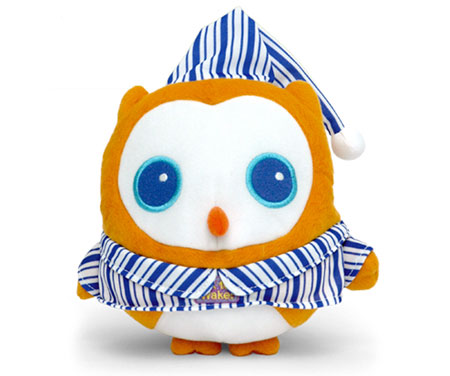 In the "maybe a gadget will do it" category I bought a cute toy that seems like a good find. The OK to Wake! Owl has a couple features that I think I'm going to love. The primary thing is that his little face lights up and turns green when it is ok to wake up. (I set it for 6:00 am.) She can touch his tummy at anytime (like she does the glo-worm) and if it isn't 6:00-6:30 the face is a soft yellow and it says nicely, it's not time to get up yet, and then plays music for a minute and then goes back to "sleep". At bedtime, it plays music for 5 minutes (about 4 minutes and 45 seconds longer than the glo-worm.)
The reviews say that once a kid masters the tummy activated sound that they adjust well to the green light approval. To make sure she understands I will make sure to be there when the Owl turns green to reinforce the message. Well, I'm actually away this weekend, so Dad will be on Owl duty this weekend. If I come home and the clock is set to 9:00 am, someone will be in trouble. HA HA as if she wouldn't body slam her bed through the doorway by 9:00 am.